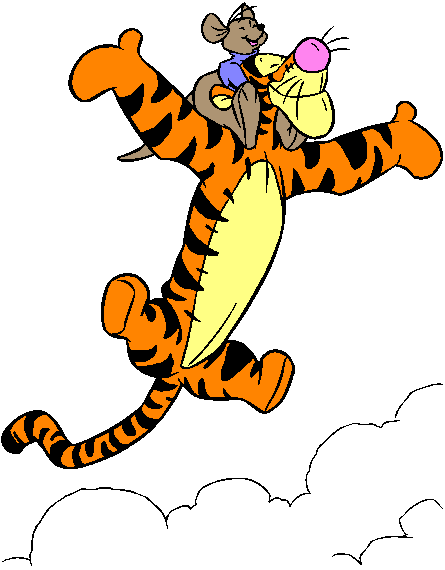 "Tigger; a Friendly Tigger, a Grand Tigger, a Large and Helpful Tigger, a Tigger who bounced, if he bounced at all, in just the beautiful way a Tigger ought to bounce."
"He just is bouncy," said Piglet, "and he can't help it"...
"All I did was I coughed," said Tigger.
"He bounced," said Eeyore.
"Well, I sort of boffed," said Tigger.